May we know them, may we be them, may we raise them
Today is International Women's Day, an opportunity for us all to recognize women's accomplishments and the impact they have on the world. Last night a friend and I were chatting about some of the early posts we've seen in recognition of this day, and how some of them resonated and some of them didn't feel like they hit the mark for us. One post called for celebrating the men in our lives who support us – and while that sentiment is nice, on the one day a year that's specifically set aside to recognize women, wouldn't it be better for us to celebrate the women in our lives who inspire us?
So that's what I'm doing today. With no further ado, here are some women I'd like to celebrate. (In no particular order!)
Vanessa Ford 
If you follow my work, you're probably familiar with the Fords by now. In 2015, around her 4th birthday, Vanessa and JR's youngest announced that she was a girl. There had been clues that she may be gender nonconforming, but it was at this point that it became clear that their youngest child was not Zach, but Ellie. Together as a family they embraced Ellie exactly as she is and with all that she needed and began the process of helping her transition to life as a girl.
Vanessa has been an incredibly strong, powerful advocate for the trans community, navigating each challenge as it comes to her with grace and courage. Together with her family she is standing up for Ellie and all the other Ellies out there. She will proudly tell you about her daughter and fight for her rights and needs in a place in time where the rest of the world hasn't quite caught up yet.
If you'd like to learn more about what it means to be transgender and what life is like for 1.4 million Americans and millions of others around the world, I strongly encourage you to check out National Geographic's Gender Revolution, a documentary by Katie Couric featuring Vanessa's family and others like them.
Vanessa, you are one of the most vibrant, powerful women I've ever met. Keep going. You are a warrior and the world will be better because of the work you're doing.
Emma Smallbone
I first met Emma in the early days of my photography career and liked her instantly. She has an easy, wide smile and something in her personality that puts you at ease and makes you smile right back. She is warm and magnetic and really fun to talk to. She is an incredibly gifted photographer and her work has always inspired me. We bonded when we were both pregnant at the same time in 2010, and her Henry and my Isla ended up arriving on the very same day.
After Henry arrived Emma suffered from postpartum depression. I didn't know this at the time it was happening, as is often the case for so many women who are in the thick of it. About a year after Henry's birth Emma opened up and publicly shared her story. It was raw and emotional and opened up a discussion that not a lot of people were having at the time, and showed me how powerful it can be when we let down our guard and tell people our own stories. Not authors or celebrities, but just regular women, just like me, speaking up and giving voice to events in our lives. Emma's courage taught me an important lesson, and when I suffered a second trimester loss in 2012 after three other pregnancy losses, I looked to her and her strength and brave example, I held my breath, and I sat down and started typing. Emma's voice helped me find mine, and I couldn't be more grateful to her for the way she helped me break my own silence and start talking about something I was struggling with. Years later and many women like me and with bigger platforms than mine have added their voices and their own stories, and today all of these conversations we used to have awkwardly behind closed doors seem to be losing their stigma and finally – finally! – finding their acceptance. Emma and women like Emma showed me it was important to speak up, for our own healing and for those around us who needed to know they weren't alone.
In 2013 Emma surprised me again when she shared that her life was taking her in a different direction. While watching Isla and Henry run around in her yard she opened up and told me about a gift that I didn't know she had. Emma's a medium, and has been aware of her abilities since childhood, but set them aside for a very long time. A few years ago she began to let that part of her life back in, and today she is a bestselling author (read her book, it's really good!) and has reconnected with her purpose. She still does some work in photography, but most of her work now is as a spiritual empath. Emma reminded me that it's never too late to find our own purpose and go after what feeds our soul. She follows her passions and thrives, finding success in hard work and determination.
Mayim Bialik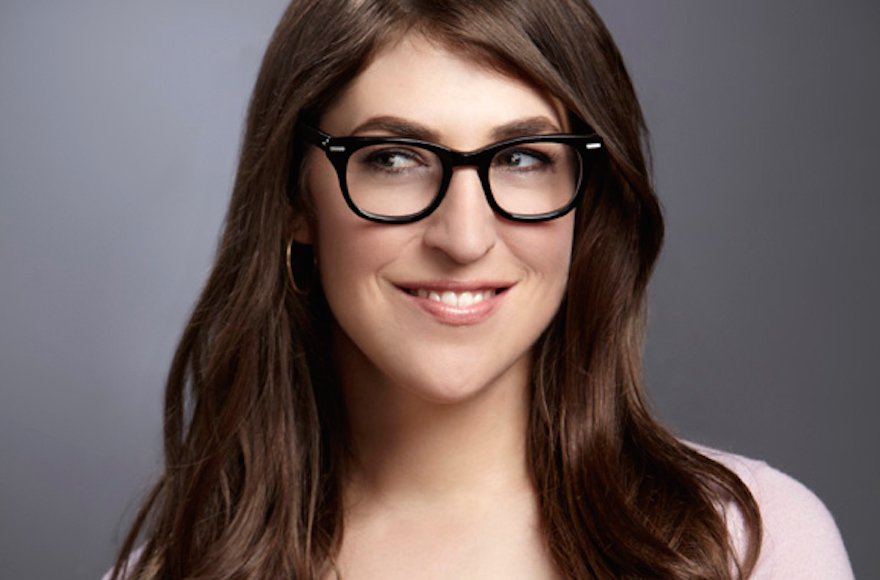 Yes, that Mayim Bialik. She's not just Blossom and Amy Farrah Fowler, but also a neuroscientist, published author, mom, and feminist. Do you follow her on Facebook? You should follow her on Facebook. She speaks openly with humour and compassion on a wide range of topics. Her perspective is both unique and familiar at the same time, speaking about everything from politics to faith to cheese. She's brilliant and funny and I love seeing her come up in my feed.
Iqra Khalid
Iqra Khalid is the Member of Parliament for Mississauga – Erin Mills. She was first elected in 2015 and is a member of the Liberal Party of Canada. She also happens to be my MP, and I've met with her on several occasions since her candidacy began. Iqra has made the news quite frequently in recent weeks on the heels of M-103, a motion calling for the government to examine growing Islamophobia in Canada and find ways to combat the issue to protect the approximately one million Muslims who call Canada home. The motion has raised a lot of questions and concerns from the opposition and the general public, but Iqra is pushing through in an effort to find ways to turn the tide on the discrimination that she and many others face every day.
In response to M-103, Iqra has received a significant amount of hate mail and threats, driving home the necessity of taking a closer look at the increasing hostilities against Canadian Muslims. The first time I met Iqra I sat down with her to discuss women's issues that were gaining some attention in the 2015 election. If you've had the opportunity to talk with her, you already know that she's a wonderful human with a drive to make life better for her riding and her community. She's dedicated and passionate, and she's upfront about the challenges she's faced as a young Muslim woman. But she knows that people are capable of more, better, and while opening this conversation is hard upfront, it may be the beginning of better understanding.
Iqra stands up for people, even when it's difficult. She's strong, kind, caring, and funny. I'm so proud of the work she's doing representing our riding, and also of the work she's doing for Canada. Keep going, Iqra.
My Village (cue gratuitous pictures)
Friends are the family we choose for ourselves, and I have the very best chosen family. The pictures above are far from complete – there are others who are missing in the images but are just as important. I'm frequently blown away by what an incredible group of women I have in my life. Each of them is impressive in her own way. Some are executives, some are moms, some are both. One is a social worker, one is the hardest working volunteer I've ever met, lending her voice and heart wherever they're needed. One is the Director of Colleges for a university. Some are teachers, and one is a librarian. On paper they're all incredible people.
But we don't live on paper and descriptions like this simply can't do any of them justice. In flesh and blood they are everything. They are story tellers and comedians, often leaving me laughing until my face hurts. They are generous and loving and selfless, always considering the needs of those around them before themselves. They are dedicated and fiercely loyal. They were my strength when I was hardly able to stand, walking me through the doors of a funeral home, holding my hand at the bus stop, wrapping arms around me as my world fell apart, quietly whispering hope and reassurance to me at moments when I needed it the most. They've celebrated my greatest victories and grieved right beside me in my worst moments. They're the kind of people who will take time off work to help you make the world's worst arrangements. And they're the kind of people who will make a point of making sure you know how loved you are when you hardly want to get out of bed.
These women are the kind of women I'd be proud to watch my daughter grow up to be. Isla often marvels over how many aunts she has, and I tell her it's because she's the luckiest kid in the world. All of these women love her and look forward to watching her grow and change, and all of these women make me want to be a better mom and a better person. They inspire my voice, my creativity, my goals, and I love them for it.
My dear friends. You are everything. Thank you for you, every day.
Hillary Clinton
Hillary Rodham Clinton. Just watch her.
I will not justify this inclusion on my list. I love her. I'm blown away by the way she persevered through three decades of public service, torn to shreds at every opportunity, rising higher than any woman ever has before in the United States of America. The current state of the American government is exactly why we need to rise up and fight for gender equality.
"We need strong women to step up and speak out. We need you to dare greatly and lead boldly. So please, set an example for every women and girl out there who's worried about what the future holds and wonders whether our rights, opportunities and values will endure," Clinton said.
"And remember, you are the heroes and history makers, the glass ceiling breakers of the future. As I've said before, I'll say again, never doubt you are valuable and powerful and deserving of every chance and every opportunity in the world."
Emma Watson
She's Hermione and Belle, but she's also a passionate advocate for women's rights, and has spent much of her time in recent years speaking out for gender equality, and calling on women and leaders and young girls around the globe to do the same. She's worth a follow on social media, not shying away from difficult topics and pointing women in the direction of fantastic reads (even hiding copies throughout the NYC subway for people to discover). She's a refreshing change from so much of the celebrity world that we're regularly exposed to, and she's using her platform to stand up and demand better for women.
My Mom
Our mothers are often our first and most significant female role models, and I was so lucky to get mine. She's warm, cheerful, clever, and one of the strongest people I know.
If you know much about me, you know that my life has not been without hardship. In the last year in particular I've frequently had people tell me how amazed they are by my strength, that they could never survive after losing a child. Honestly, I'm not at the top of my game. I'm getting through one day to the next, but I'm not whole anymore. I'm surviving because you have to, but maybe the reason my survival looks as solid as it does is because I was raised by a woman who modeled resilience and fight better than I've ever seen anyone do it.
When I was seven and my brother was five our dad died very suddenly, and in a day my mom became a single mother who needed to figure out how to look after two kids on her own and with no other income. Her world turned completely upside down, and somehow she kept us going.
She remarried a little while later, believing it was a good choice for her and for us, and that we would all be happy together. It wasn't long before that wasn't the case and the situation quickly became a very bad one. she pushed through and tried to hold things together, knowing how difficult it would be to leave and start over. When the situation suddenly became extreme it was enough. She left her husband and we were a threesome again. I know this must have been terrifying for her. I also know this was the best thing she could have done. What she taught us was that you don't need to stay in an abusive situation. Ever. Her decision to leave showed me that she knew she deserved better and that I also deserved better. If you know my husband, you know I've chosen someone who is kind, loving, supportive, gentle, and strong. He doesn't try to make me small or quiet, even though I'm sure I'm sometimes a little overwhelming. She showed me that insisting on someone who values you is vital.
She taught me about priorities. For a lot of my life we didn't have much, and I needed to learn how to work for things that were important to me, because there wasn't much room for things to just be handed to me. When something was important, she found a way and made it happen, and she taught me to do the same. In doing this, she opened up my entire world and gave me the opportunity and the drive to make my own life happen.
My mom made me strong. My mom gave me the tools I needed to survive and thrive. She showed me how to keep putting one foot in front of the other when you can hardly find the energy to lift your arms, and she showed me the value in putting your energy into the people you love and building them up, and helping them become more than they thought they could be. My life has been extraordinary in its highs and lows, and I'm only as held together now as I am because of all I learned from my mom.
Loves ya most, Mom. ♥
My Daughter
Isla. This magical little creature who I'm quite sure jumped straight out of my imagination and into my arms. She is at once exactly the child I always thought I would have and a daily surprise. At six she's definitely no longer a baby, and she's losing that little girl quality a little more all the time, sounding more like a big kid and sharing amazing insights into the world – but still interspersed with snuggles in my lap and the kinds of things only a small child would say or believe.
Some days she's maddening, doing or saying things that make us crazy. But in some of those maddening things I'm starting to recognize more and more of myself, and I can see that she's a tiny little person who is watching my every move and becoming her mother, if only the tiniest bit right now.
What will she learn from me? What values will I impart on her? What terrible habits will she take from her youth with me? How can I make sure that I'm giving her the tools she'll need to be the best person she can be? Each day my standards for myself go up a little as I find ways that I can improve to show her a better way to do things. I'm far from perfect. FAR from perfect. And I know I'll never be able to be quite good enough for her, as much as I wish I could be. Do all moms feel that way? But she drives me to be the best I can and to evaluate my own place in this world and what kind of impact I want to leave on it. She is the smallest woman in my life, and she is also the most important.
Forgive me for my flaws, kiddo. I'll do my very best for you. ♥
————————————————————————-
This is such a teeny tiny list and barely scratches the surface of the women who inspire me and work to make the world better for everyone around them. Today, wherever you are, however you're standing up for women or teaching women or inspiring women, thank you. Some question the value of a day like this, but the truth remains that a huge divide between genders continues to exist, and many glass ceilings go unbroken. We're getting there, and we've made great progress through the last century. But there is still more work to do. We stand on the shoulders of the women who came before us, and if we do our jobs right, our shoulders will be strong enough to lift the next generation.